Big Design Conference
So excited for this conference! I love that Big Design is local too. Here is a snapshot of the day 1 events. The conference organizers have a passion for the UX field, and put a great deal of effort into developing a program that covers a wide range of design and development issues. Can't wait!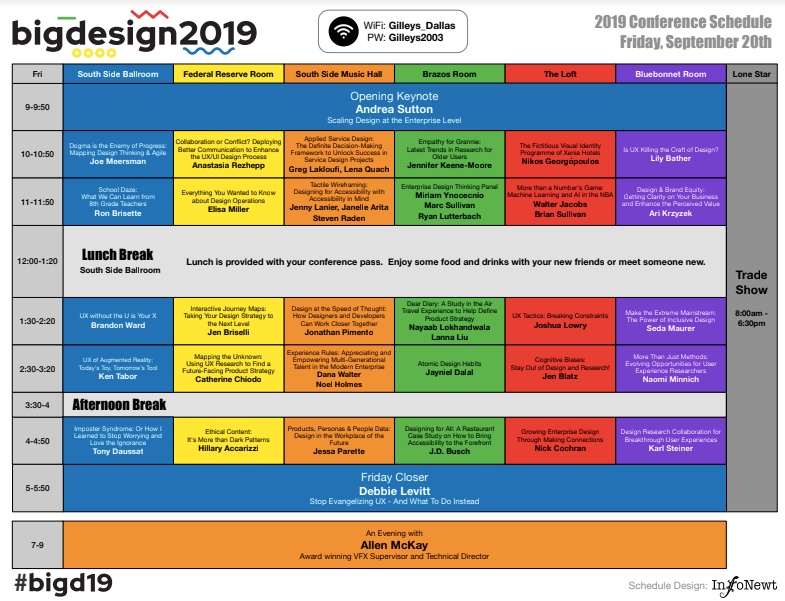 Update: The conference was amazing! It was fully packed with endless lessons in the practice of UX. Looking forward to next year!